My Mom is a knitter and she loves colorful yarn. In Hungary, the yarn selection does not even come close to what is available here in the States. I took her to our LYS (local yarn store) not to Joann's or Hobby Lobby. She had such a great time looking at all the beautiful yarns, I knew she would have fun coloring her own yarn. But not just one color, I showed her how to paint yarn with many colors. You can make your own hadpainted yarn for under $10/skein, versus buying one for $20 or more! It is really very simple and fun to do. I have done this several times with my boys and we have used plants, Kool-Aid and food color. This time though, I splurged and got some Jacquard acid dyes. These steps will show you the basic process to paint wool yarn.
Top right: Covered the table with plastic, and tore off large pieces of Saran Wrap. My mom laid the skeins of yarn on top of the Saran Wrap. One for each skein. (I got the yarn all tied together like this from
Knitpicks
, but you can find pure wool at Michaels and Joann's too. ) Tip: you do not need white wool. You can overdye any pale colors, like grey or pink or baby blue! If you use grey, the colors come out more muted, not as bright. I have not tried using light pink or blue yet.
Bottom left: Started mixing the dye. I used about 2-4 tsp dye for 2 cups of water. Sometimes even more, depending on how intense I wanted the color. I kept testing it on paper towel. I even mixed some of my own colors, since I only got the primary colors, plus black and gunmetal.
Bottom right: Just used large foam brushes to apply the dye solution. Literally, it was painted on the yarn. Make sure you flip the yarn over and go over the other side too, otherwise you will be left with a lot of white areas.
Then the yarn was rolled up in the Saran Wrap, placed in a colander over a large pot of water. I covered it, heated the water to boil and let it steam for about 20-30 minutes. I used tongues to remove the very hot bundles, and put them aside to cool.
You can follow the same steps and instead of using commercial acid dye, mix together some food color or Kool-Aid (makes yummi smelling yarn) in the desired colors (I would add a bit of vinegar to the dye solution too, just about 2-4 tsp/cup) . As long as you are using wool yarn, you can even use an Easter Egg coloring kit to dye yarn with! It is really that easy. As long as you soak the wool in the vinegar/water mixture and then set the colors by steaming the yarn, you will not be disappointed. My favorite was using Neon Food Colors. You can see
here
how it turned out, although I dyed wool that was spun into yarn later. I used the guide on the back to mix colors. For 1 skein of yarn, I would use 1/3-1/2 c water and add food color to desired color depth, plus a splash of vinegar in each color I planned to paint with. Remember though, where the colors meet, you will create a new color. Which can make for some beautiful effects!
Here are some links to yarn dyeing. Come back and let us know if you have dyed yarn, so we can check it out!
http://www.knitpicks.com/tutorials/Dyeing__L100503.html
http://www.gfwsheep.com/rov.inst/rov.inst.html
http://kathrynivy.com/patterns/extras/dyeing-yarn/
check out the gorgeous colors from an Easter Egg Dye Kit!
http://www.knitty.com/ISSUEfall02/FEATdyedwool.html
http://www.knitty.com/ISSUEsummer03/FEATaciddye.html
http://www.knitty.com/ISSUEspring06/FEATKSdishwasherdyeing.html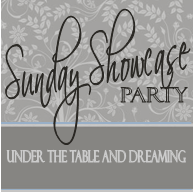 linked up to
Made By You Mondays